Lincoln ED012841 ( 8010 Shield-Arc 70+ 1/8 (50lb.))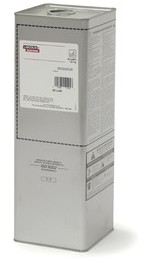 Top Features
Light slag for minimal arc interference.
Deep penetration.
Clean, visible weld puddle.
Superior puddle control.
Typical Applications
Relatively high silicon pipe.
API 5L X56 through X70 grade pipe.
Cross country and in-plant pipe.
Welding Positions
Conformances
AWS A5.5/A5.5M: 2006 E8010-G, E8010-P1*
ASME SFA-A5.5: E8010-G, E8010-P1*
ABS: E8010-G
CWB/CSA W48-06: E5510-G
TUV: DIN EN ISO 2560-A:E

*This product is classified as an E8010-G; however, it also meets the requirements of an E8010-P1.
CONSUMABLE DETAILS