RKI Truck Equipment
A top-quality source of truck toolboxes, equipment, and more.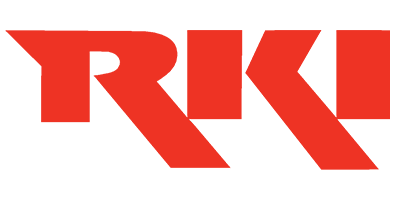 RKI is proud to manufacture the industry's best truck equipment: service bodies, tool boxes, winches and cranes,  and ship it to customers all across our country from the great State of Texas. RKI has been building commercial grade products just off 290 near 610 in Northwest Houston for over 40 years.
RKI works hard to be the go-to company that builds great products they can be proud of. 
We aim to only carry the best products at Stripes and More, and have stocked our shelves with many different models of RKI truck tool boxes and equipment.
Here is one of the many RKI tool boxes we have to offer. Give us a call or stop by to view our full inventory of RKI equipment. If we don't have what you need, we provide special ordering so you can get back to work, faster.
Full-length lid allows for convenient storage of large items.
Paddle latches are positioned for easy access.
Inside tracks support a sliding tool tray.
As the name implies, Crossover Tool Boxes stretch horizontally from one side of the bed to the other. The Tool Box rests on the side rails behind the pickup cab and has a single lid.
Designed for full-size wide bed domestic. The C63 Cross Box is made of heavy-duty, 14-gauge steel featuring a rugged thermo-molecular fusion coating and an over-center spring to assist in opening/closing. The boxes can be opened from either end and feature locking stainless steel paddle handles, full arc welds (not spot welds), sponge rubber gaskets, weatherstripping throughout, and a convenient one-piece top.
Description
| | |
| --- | --- |
| Length: | 60 1/2 " |
| Overall Length: | 71 1/4 " |
| Mount Height: | 10 1/4 " |
| Overall Depth: | 17 3/8 " |
| Width: | 20 " |
| Standard Tray: | ST |
| Material: | Steel |
| Number of Lids: | 1 |
| Approximate Weight: | 178 lbs. |