Window Tinting at Stripes and More
Quality window tinting: only the best at Stripes and More!
We are proud to offer the LLumar Window Tinting line of products with a
lifetime warranty on all tinting
. With a great window treatment with the LLumar line of window tint, you can protect yourself from dangerous UV rays, avoid high temperatures and distracting glare, and also add a sharp look to your car or truck.
Find out more about the LLumar brand here!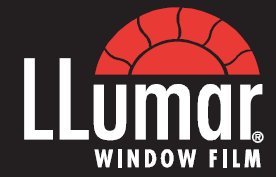 High style
How do you want your ride to look? Cool? Hot? Hotter? LLumar automotive window tint can make it happen. Count on:
An exclusive range of films in a variety of shades from light to dark including ceramic tint that maximizes heat and ultraviolet rejection, keeping you and your vehicle cool and helping to protect from the damaging effects of the sun
Color that matches factory privacy glass
Privacy for passengers and valuables
High performance and protection
You'll ride cooler, in greater comfort, safety and security knowing that LLumar automotive window tint will:
Block more than 99% of the sun's harmful ultraviolet (UV) rayshelp protect against skin damage
Help protect against skin damage
Protect your auto's interior from fading and cracking
Help reduce glare and eye-strain
Trusted durability
With LLumar and Stripes and More, you not only get the look you want, you also get a high performing, durable window tint. Trust us for:
Professional installation
Guaranteed color stability
A strong scratch resistant coating
Proudly made in the USA products