Lincoln ED028280 (7018 MR Excalibur 3/32 (50lb.))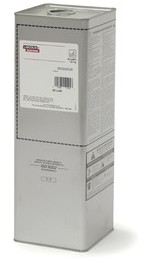 The Excalibur line offers higher quality starts, with reduce starting porosity across amperage range. Excalibur 7018 MR offers 60% less moisture pickup when analyzed after nine hours of exposure, which ensures low hydrogen weld deposits. This will meet your diffusible hydrogen needs.
Top Features
Improved coating integrity.
Extreme bendability.
60% less moisture pickup vs. competition.
Typical Applications
Power generation.
Petrochemical.
Pressure vessels.
Pressure piping.
Mild steel.
Welding Positions
All, except vertical down.
Conformances
AWS A5.1/A5.1M: 2004 E7018 H4R
ASME SFA-5.1: E7018 H4R
ABS: 3Y H5
Lloyd's Register: 3YM H5
DNV Grade: 3 YH5
GL: 3 YH5
BV Grade: 3YHHH
CWB/CSA W48-06: E4918
CONSUMABLE DETAILS