Lincoln ED030828 (8010 Pipeliner 8P+ 3/16 5mm (50lb.))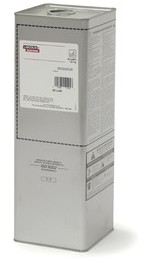 Top Features
High productivity in vertical down and out-of-position pipe welding.
Deep penetration.
Q2 Lot® – Certificate showing actual deposit chemistry available online.
Clean, visible weld puddle.
Superior puddle control.
Typical Applications
Root pass welding of up to X80 grade pipe.
Hot, fill and cap pass of up to X70 grade pipe.
Welding Positions
Conformances
AWS A5.5/A5.5M: 2006 E8010-P1, E8010-G
ASME SFA-A5.5: E8010-P1, E8010-G
ABS: E8010-P1
CWB/CSA W48-06: E5510-P1
CONSUMABLE DETAILS